Small Kitchen Design & Elevations
At the end of the last kitchen post (7 kitchens that inspired my own), I came up with a list of things to include when designing my kitchen.
MUST HAVE KITCHEN ELEMENTS –
flat panel wood cabinets
skinny box open shelving
interesting but not obnoxious backsplash tile
white countertops
barely there vent hood
some painted cabinets
Next came the fun part, actually sketching out the kitchen.
I did this forever ago now…seriously like a year and a half ago. Right in the middle of the time period when was trying out fake nails to make my fingers look cute, but before coming to terms with the fact that I'm completely incapacitated by them. Turns out I'm just not that girl. Now I know.
Anyway….the kitchen. It's not huge and is kind of separated from the rest of the main living area in its own little bump out.
Big islands are probably the go-to design element for new construction kitchens these days, but my space wasn't large enough for something like that.
As far as I'm concerned, when it comes to small-ish kitchens there are two options – tiny island or peninsula.
Houzz
Houzz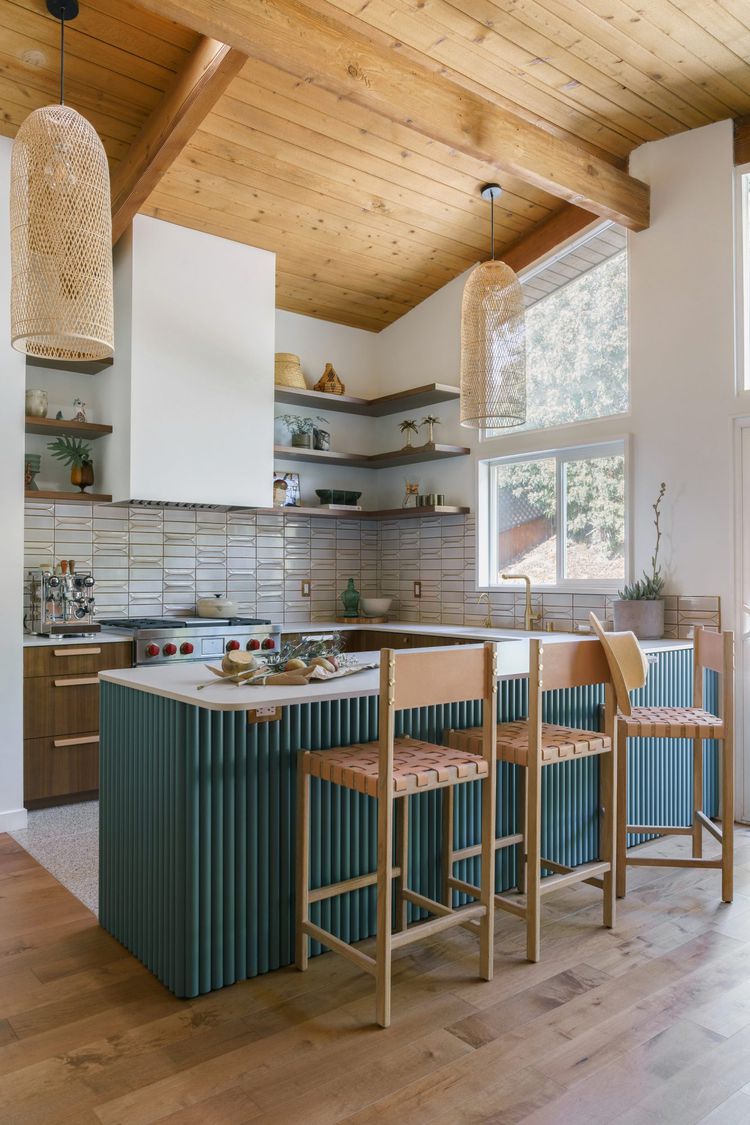 Real Simple
Instagram – @katie_at_the_crescent_
This was an easy decision for me….you gotta go peninsula. A peninsula provides more than enough counter space, plus it is a more traditional choice for a mid-century style kitchen.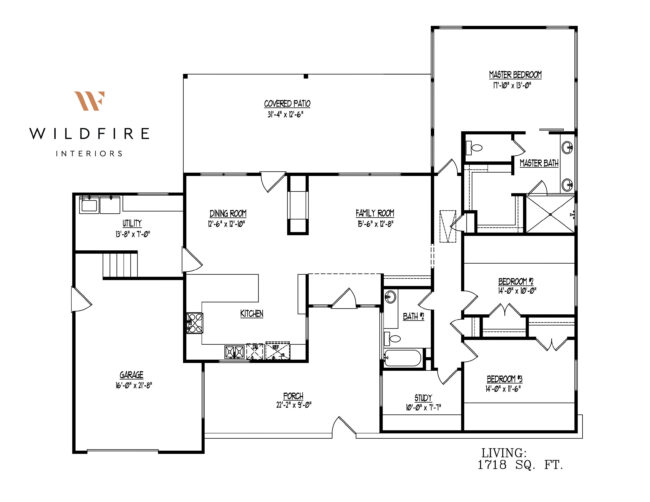 Once I had a working layout established, then it was time to bring it to life on paper. Here is what the space looked like at the drywall stage –
And here are the elevations I drew up.
Here is same drawing, but with my messy and misspelled notes for the cabinet maker (Uppes? Penninsula? So bad).
Did the kitchen turn out like these drawings? Mostly yes, but not 100%. Some of it I changed my mind on, and in a few places my measurements were plain wrong and things didn't fit quite as anticipated. Anyway, we will get to all that.
In an effort to write shorter posts, that's it for today. Check back in a few days when we talk about cabinets!