Step one – buy a set nightstands off of Craigslist for $30. Use them for about two years without ever getting around to giving them the intended makeover.
Step two – One day, when you're 41.5 weeks pregnant with your third child, decide you are tired of just sitting around waiting to have a baby. Drag nightstands out to front porch for painting. Instagram the occasion.
Step three – sand, prime, paint, seal….you know the drill.
Step four – cease nightstand work in order to give birth to a squishy adorable baby boy.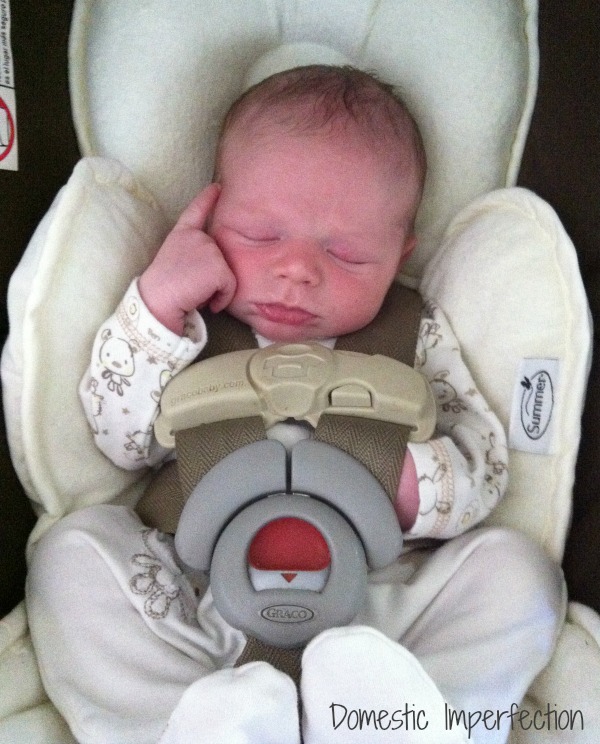 Step five – come home from hospital and have the husband finish the nightstands while you breastfeed around the clock.
 (no picture of husband working or breastfeeding is available)
(me breastfeeding, not the husband..though that would be really really helpful)
Step six– step back admire your/your husbands handiwork.

See, easy right? Next week I'll show you exactly what I did with them. Also, the color is Hale Navy from Benjamin Moore…but since I've never actually seen a Benjamin Moore store in real life I had it color matched at Sherwin Williams.